Earth Sheltered Home Plans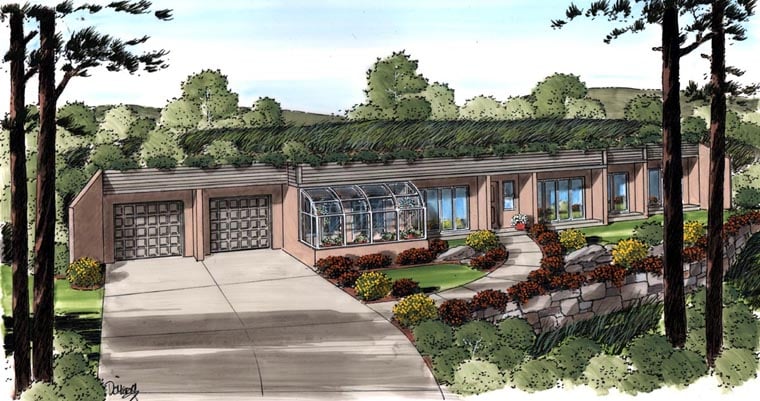 Heated Sq Ft: 2139
Bedrooms: 3 - Bathrooms: 2
Width: 106' feet - Depth: ' feet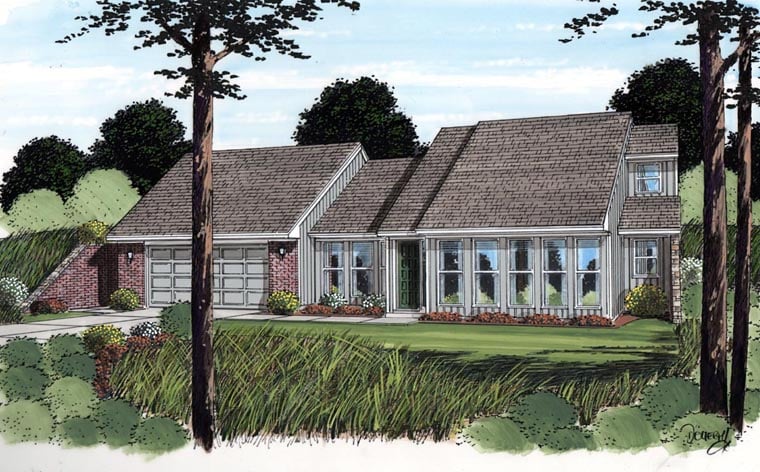 Heated Sq Ft: 1421
Bedrooms: 3 - Bathrooms: 3
Width: 55' feet - Depth: ' feet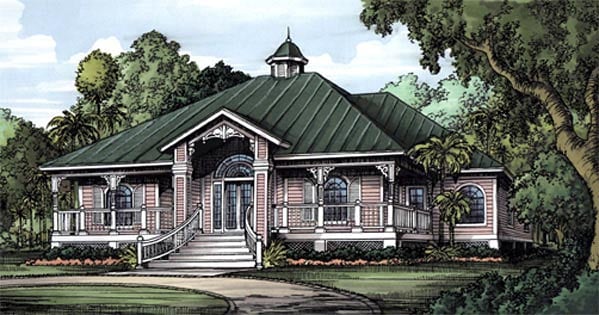 Heated Sq Ft: 2112
Bedrooms: 3 - Bathrooms: 3
Width: 68' feet - Depth: ' feet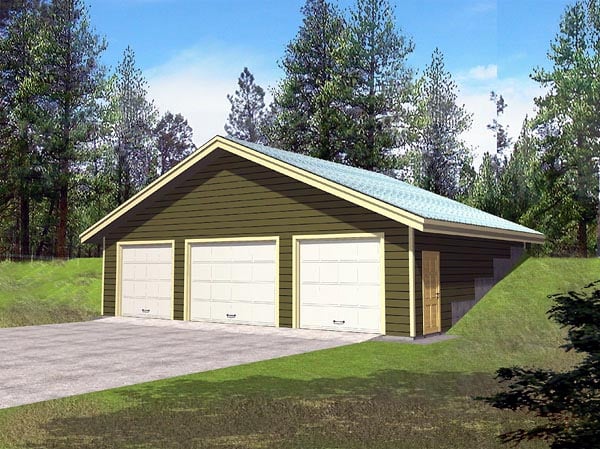 Heated Sq Ft:
Bedrooms: - Bathrooms:
Width: 40' feet - Depth: ' feet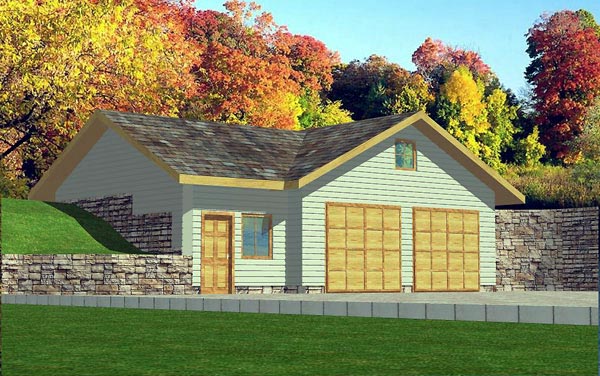 Heated Sq Ft:
Bedrooms: - Bathrooms:
Width: 37' feet - Depth: ' feet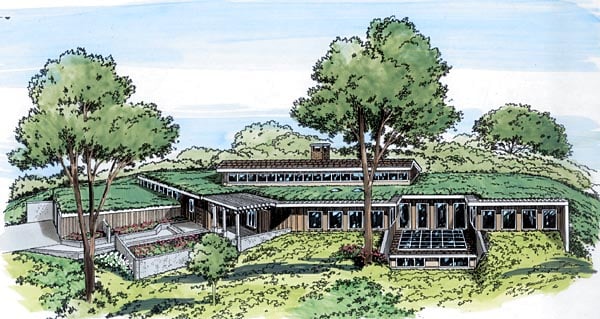 Heated Sq Ft: 3427
Bedrooms: 3 - Bathrooms: 3.5
Width: 109' feet - Depth: ' feet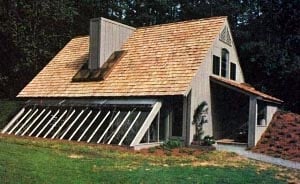 Heated Sq Ft: 1572
Bedrooms: 3 - Bathrooms: 2
Width: 48' feet - Depth: ' feet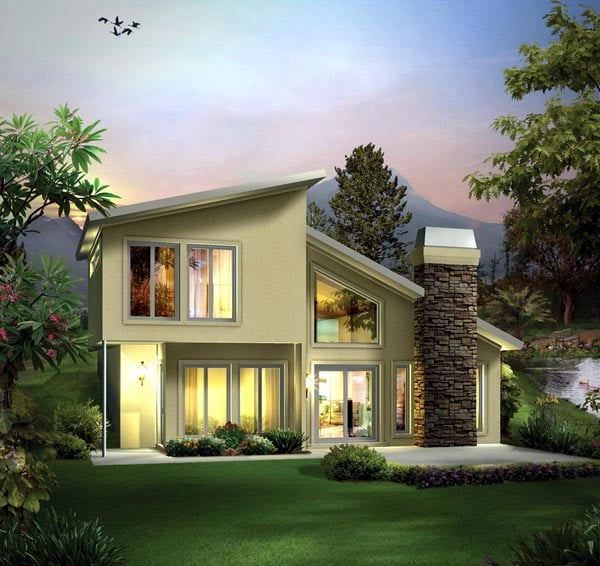 Heated Sq Ft: 1105
Bedrooms: 2 - Bathrooms: 1.5
Width: 33' feet - Depth: ' feet
Earth Sheltered homes are certainly nothing new. People have been using the earth to provide shelter since... well... remember the caveman? Today's Earth Berm or underground home is anything but a cave, but it is usually found nestled into the side of a hill or large berm of earth. The environmental movement of the 1970's renewed this style's popularity due to its energy efficient and eco-friendly qualities. Other advantages include added safety from storms such as tornados. The greatest challenge one might encounter in building an Earth Sheltered home is finding a contractor who is familiar with this out-of-the-ordinary type of home construction.
Typical Features of This Style
Three sides earth-protected
Energy efficient and eco-friendly
Added safety from storms such as hurricanes and tornados
Special holiday for earth sheltered friendly living is "Underground America Day"
Home floor plans are typical to standard residential construction
Earth sheltered home plans became popular in the 1970's when energy efficient homes were in great demand but they have been around for centuries. The primary advantages of an earth berm home are the energy savings and superior protection from some of nature's fiercest elements. Another big plus for earth sheltered or earth berm homes is that they are very earth friendly if built properly. Earth berm houses are some of the most environmentally or eco friendly homes on the market. On May 14th 1974, Malcolm Wells came up with "Underground America Day" and it has been celebrated every year since.
A commonly voiced issue concerning this style of architecture is finding an underground house contractor. Click here for some great resources for earth friendly sheltered living and green home contractors.
Tags: architecture, blueprints, construction, building, home design, house floor plans, designer, earth shelter, earth sheltered, earth berm, underground home, subterranean homes, earth berm garage, tornado safe, vellum, CAD files
Browse Our Earth Berm House Plans: